Leading Residential Care in Nottingham
Moving to a residential care home is much like moving to a new house although it presents its own set of challenges. At Lidder Care, we are here to make the transition as simple and straightforward as possible for our residents and their families. It's perfectly natural to have concerns about the change of lifestyle that care homes present but planning ahead and being aware of what to expect will help to calm any nerves.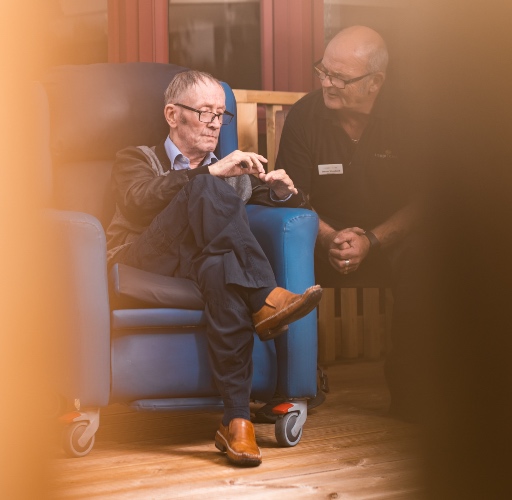 Lidder Care values
L – Leaders
I – Individual, Person-Centered Care
D – Dignity
D – Dedication
E – Extraordinary
R – Respectful
C – Care and the Resident's Experience
A – Accountability
R – Rights
E – Engagement
What Do Our Values Mean?
Leaders – Providing market leading care homes which are run with integrity, attentiveness and respect
Individual – Person centered care is delivered in a way to make everyone feel important and equal
Dignity – Treating every person with respect and most importantly as individuals
Dedication – Dedicated, accountable and thoughtful teams of staff in every aspect of the care experience
Extraordinary – A team striving to go over and beyond for every client in our care
Respectful – Respect that starts with each other and cascades to all our clients and families
Care – Adding quality of life to days not just days to life
Accountability – Ensuring an excellent resident experience and promoting a positive safeguarding culture
Rights – Respecting residents rights and remaining in the Deprivation of Liberty legal framework
Engagement – participating with the local community and feeling part of it. Promoting well-being of all our residents
The Purpose of Our Values
Our care revolves around our values and creates a connection between our staff, teams, residents and their families. By establishing values, this sets a benchmark and ensures that everybody involved at Lidder Care has a clear understanding of the level of care that is to be expected. We have tailored our values to be perfectly matched to the service that we offer and help us to continually excel in the residential care that we provide.
The Lidder Care Team
Our staff team love their jobs and have the qualifications to support their passion and commitment to the care environment. All of our employees have been selected for their personality, compassion and above all understanding in caring for the older persons.
Confident & Upskilled Employees
At Lidder Care, we ensure we hire the best people and support them by investing in their skills and careers. This makes them feel valued and ensures we continue to provide warm, high quality service to our residents. Many members of our care team are designated 'Dignity Champions.' To continue development of our staff we invest in regular training to update their skills and knowledge base.
Training commences with new starters completing an induction, with all staff attending mandatory courses with further training in specific areas of care practice. By focusing on key areas of care, we are able to provide a thorough and safe service to all of our residents no matter the level of care they require. Staff receive regular supervision as per CQC recommendations with annual appraisals from the Registered Manager.
Find Out More About Lidder Care and Our Residential Care Homes
At Lidder Care, we provide assistance to our residents at two separate locations based in Nottinghamshire, Lowmoor Nursing Home and Newgate Lodge Care Home. Our purpose-built care homes provide leading facilities that are functional and ensure our residents are comfortable at all times. You can find out more about the residential care, nursing care and dementia care we provide and if you have any questions we would love to hear from you. Get in touch with our friendly team at Lidder Care today.